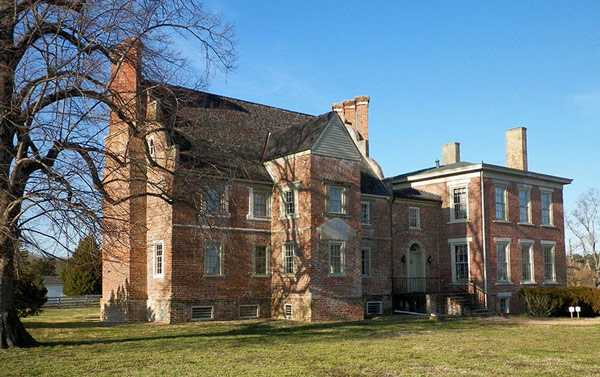 Bacon's Castle
Surry County, Virginia (circa 1665)
McPherson Design Group was approached by Preservation Virginia to provide a preliminary condition assessment of the main house, which is considered the oldest brick dwelling in the United States. Later, in 2017, MDG completed stabilization projects for two other buildings on site, which were Bacon's Castle Slave Quarters and Smokehouse Structural (circa 1829). The first project included the structural repairs and stabilization of the Slave Quarters. This building is a two- story wood framed structure built over a crawlspace. The framing for the two story structure is typical balloon framed construction with mortised and dowelled joints, random width floor sheathing and roof sheathing. The building is supported on brick piers that were part of the repair. Repairs also included replacement and repair of the exterior wood siding. There is a large fireplace on each end of the building and both needed major repairs with large areas needing to be rebuilt.
The second building that is part of this project is the Smokehouse. This is a one story tall wood framed building with multiple levels of wood framing for hanging meat. The building is supported by a triple width brick foundation wall that sits directly on the ground. On top of the brick foundation is 10" x 10" large wood sills. The wood sills were in poor condition, so MDG and Preservation Virginia (the Owner) elected to cut off the faces of the existing sills and epoxy those faces to the surface of treated new wood in order to preserve the adz shaped surfaces. Epoxy repairs were added as needed. The upper wood structure rests on the sills and were also in need of repairs. The exterior is shiplap wood siding that required a fair amount of repairs. In order to complete the work on the Smokehouse, the building had to be jacked up and supported in the air for several months. Temporary bracing was installed during the duration of the project for stability.
The projects at this site are on the "National Register for Historic Places". When the Castle was burned in 1676, Nathaniel Bacon fled to Warner Hall (circa 1648) in Gloucester which is also a project that MDG renovated.