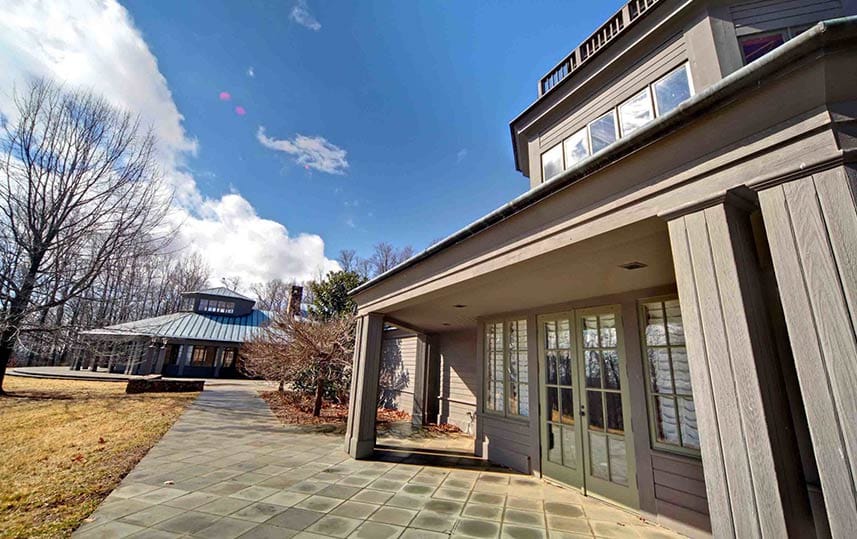 Kluge Carriage House Museum
Charlottesville, Virginia
McPherson Design Group completed several projects for this 44,000 square foot, private museum that was once owned by businessman and philanthropist, John W. Kluge. Some of these projects include the following:
Virginia Glass Exhibit: This exhibit included the design of supports for the largest piece of glass in the World. Mr. Kluge included this piece of glass, which was purchased in California, into the largest carriage house museum in the United States. The glass had to be supported at several points to project the image of floating above the floor.

Horse Drawn Carriage Exhibit: The Carriage House Museum contained seventy-five (75) 19th century horse drawn carriages. We assisted with the design of the exhibit that was at the main entrance to the Carriage House Museum and initiated the tour, including the support of the bridge that expands over the entrance, which provided a feeling as if the road supporting the horse drawn carriage was floating above the floor and floating unattached to the walls. The movement of the horse drawn carriage was initiated with electronic eye motion sensors that triggered the beginning of the motion of the horse pulling the carriage, as well as starting the audio portion, which included the sound of horse's feet on a cobblestone street.

Tea House/ Garden Exhibit: This exhibit involved the design and construction of an authentic tea house/garden that would have been built in Japan. It was built outside of the main buildings at Morven Farms and included wood that was shipped to the site from Japan. Included within this design were rice paper walls and tatami mats that were heated by electric wires. This allowed visitors to meditate in the gardens out in the woods in this authentic tea garden. The tea garden was part of a television special that was done by Barbara Walters on network television.